Accel Fire Systems, Inc. has been family owned and operated since 1996 by Tom and Brent Overmyer. Together they have been designing, installing, inspecting, and servicing fire protection systems for over 50 years in the Toledo, Ohio area, along with Michigan and Indiana. Accel is engaged on a daily basis in all phases of fire protection. Accel is insured and bonded, along with being a proud member of the Road Sprinkler Fitters Local Union 669.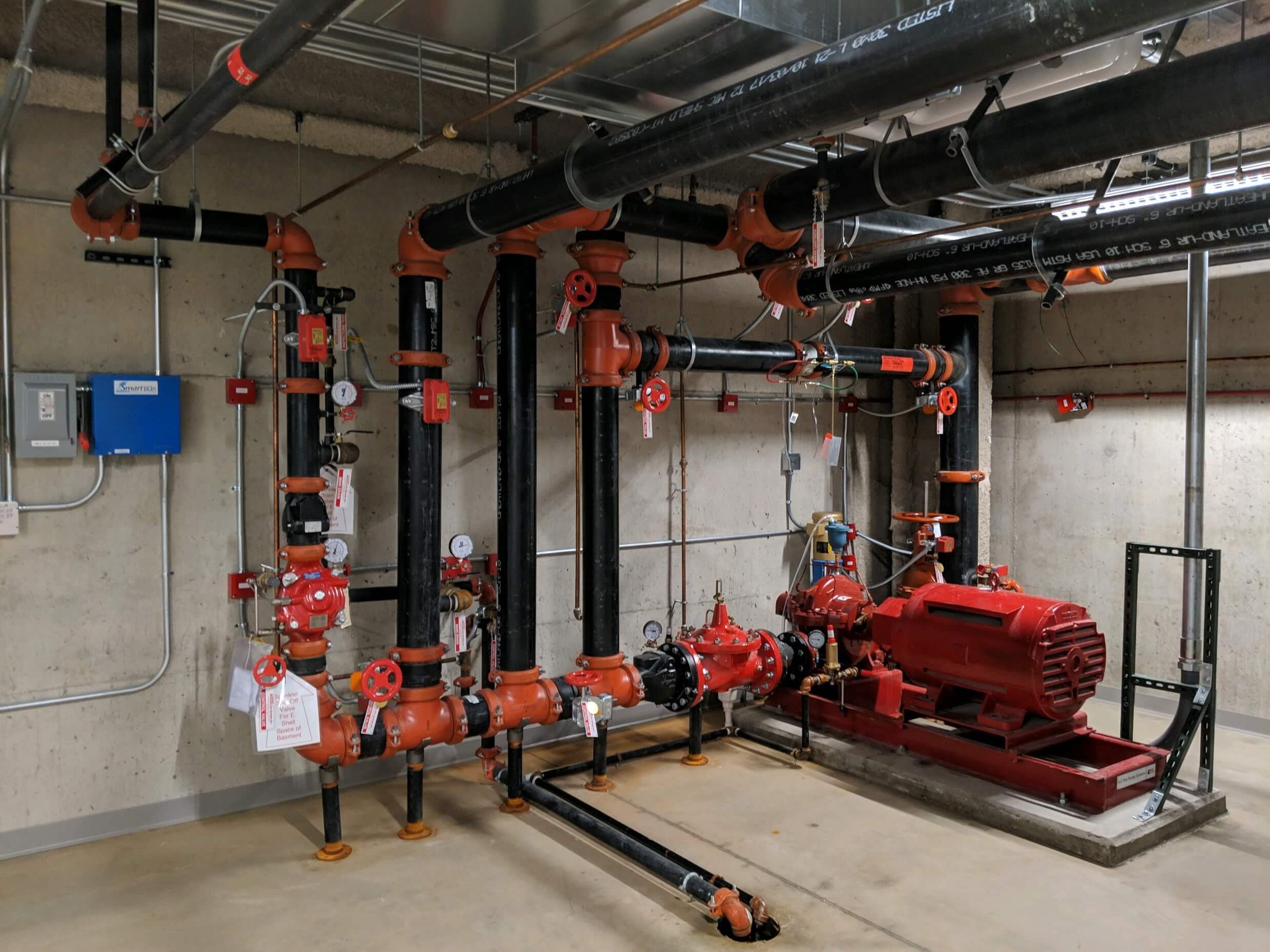 Experience, Training & Safety
We have the resources and facilities available to complete your project on schedule. The owner and employees are also individually licensed to do fire protection work. Accel's skilled personnel keep up to date with current training programs, and have completed the 30hour OSHA Training course, along with receiving continuous training to stay current in all local, state and federal regulations. In addition, we are a state BWC drug free workplace approved contractor. They also conduct weekly safety meetings on every jobsite. Safety and the health of our employees continues to be of the utmost importance in operating our business.
Company Beliefs, Mission & Vision
At Accel Fire Systems, Inc., we believe in teamwork: Coming Together is a Beginning, Keeping Together is Progress, Working Together is Success. Honesty is also an integral part of our business, believing that "Our Word is Our Bond."
Mission Statement: To Provide Personalized Customer Service and High Quality Workmanship at all times.
Vision Statement: To be Recognized as the Best Fire Protection Contractor in this Area. Always having a High Regard for the Wellbeing of our Employees.
EMR Rating for the Last 3 Years:
| | |
| --- | --- |
| Year | EMR |
| 2020 | 0.53 |
| 2021 | 0.55 |
| 2022 | 0.49 |
Whether you need a fire sprinkler system for new construction, an existing fire sprinkler system renovation, or regular inspections and maintenance, Accel Fire Systems is looking forward to discussing your project requirements with you. Contact us today at 419-843-7756 for more information.