Fire System Design & Installation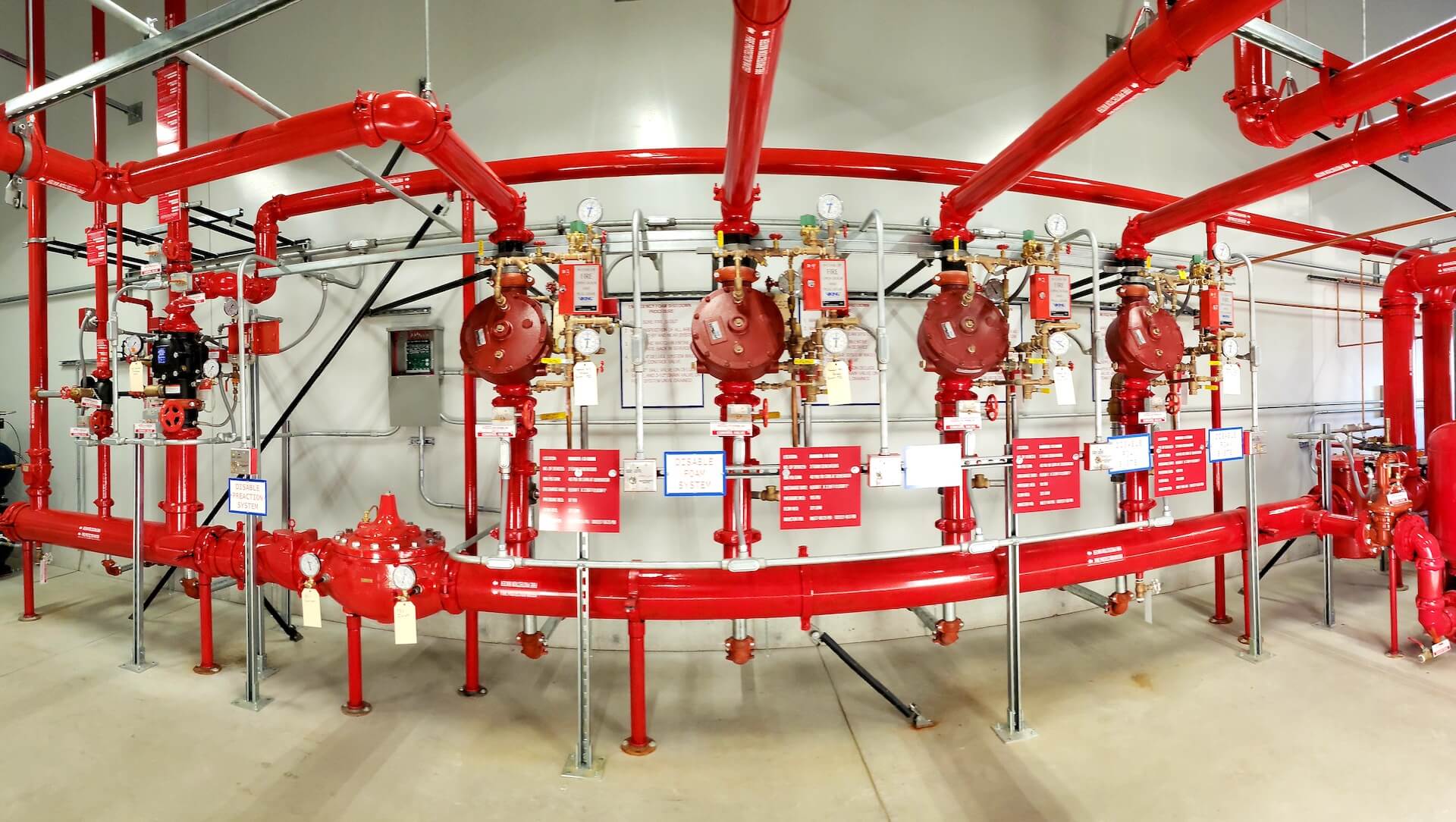 Fire Sprinkler System Design & Installation
Accel provides fire sprinkler design and installation services in Toledo, Ohio and the surrounding areas. All fire sprinkler systems are designed to meet the specific needs of your building.
Fire Sprinkler System Design
Our design services are backed by the latest AutoCad software, resulting in working drawings and hydrostatic calculations that guarantees accuracy during fabrication and installation, along with ensuring on time project completion.
Accel Fire Systems designs and engineers quality sprinkler systems for commercial, industrial, institutional and residential properties. We work in coordination with local, state and federal authorities to get proper permits and approvals before and after work is completed.
A few examples of the types of projects that we've worked on include:
Fire Sprinkler Design & Installation from Start to Finish
When you choose Accel for your fire sprinkler system project, everything can be taken care of in house. From the initial concept, through precise renderings, fabrication and installation, you work with one dedicated team, which results in better communication, and projects that are finished on time and on budget.
Professional Installation Services
Our field team is continuously trained on the latest local, state and federal regulations to ensure that all fire sprinkler system installations meet or exceed code. We also work directly with building owners, architects, general contractors and building engineers before, during and after the design and installation process to achieve optimal fire suppression and safety.
For all of your fire sprinkler design and installation needs in Toledo, Ohio and the surrounding areas, contact Accel Fire Systems at 419-843-7756 for a no obligation consultation to discuss your project requirements.