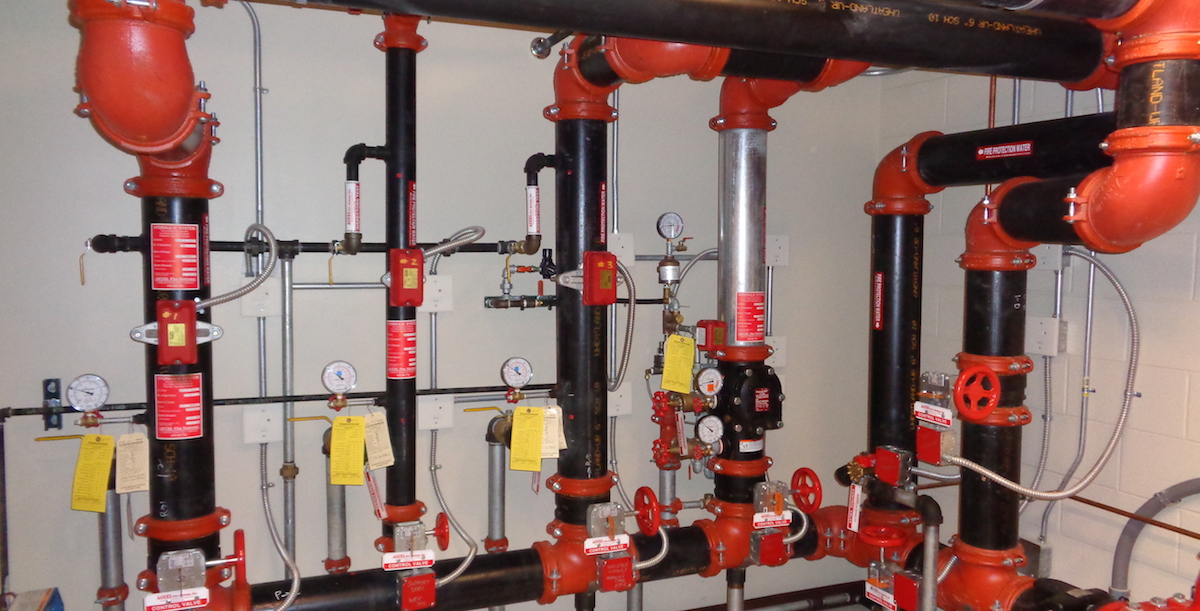 Fire Sprinkler Systems In Toledo
Accel provides fire sprinkler systems in Toledo, Ohio and the surrounding areas. From design and installation, to taking care of all of your fire sprinkler system inspections and maintenance, our experienced team will take care of your needs.
We also provide 24/7 emergency services and are able to quickly respond due to having trucks located throughout our service area. A fire sprinkler system that isn't working properly leaves people and property unprotected and is an emergency – contact us any time there is a problem with your system! In the event that disaster does strike, Accel will work closely with your insurance company and do everything that we can in order to get business operations back to normal as soon as possible.
At Accel Fire Systems, we can design, fabricate and install fire sprinkler systems in new construction or existing buildings. Whether your project calls for a seamless integration with a custom building design, or your current sprinkler system is in need of being renovated, our engineers, designers, installers and project managers have unsurpassed experience and skills that will result in your fire sprinkler system being completed on time and within budget.
A properly installed and maintained fire sprinkler system is your first line of defense when it comes to fire suppression. Accel Fire Systems can help protect building occupants and your property from fire damage.
All personnel at Accel Fire Systems are professionally and continuously trained so that our clients only receive superior service. Accel personnel has completed the 30 hour OSHA training course and staff are also individually licensed by the state of Ohio to install, test, and maintain fire sprinkler systems, underground fire lines, standpipe systems, fire pumps, and backflow prevention devices.
Our comprehensive list of fire sprinkler services include:
A number of suppression options: Wet, Dry, Pre-Action, Deluge, Anti-freeze, Foam, Dry Chemical FM 200, and C-O-2 among them.
24 hour emergency service.
Design & build capabilities using the latest AutoCad software.
Quality engineered fire sprinkler systems for commercial, industrial, institutional and residential properties.
Fire sprinkler system fabrication.
Fire sprinkler system installation and renovation.
Inspection, testing and maintaining fire sprinkler systems.
For more information about the fire sprinkler system services offered by Accel in Toledo, Ohio and the surrounding areas, contact us today at 419-843-7756. We'll be glad to consult with you and discuss the requirements of your project.